Welcome to the NARM Training Institute
Healing Complex Trauma as a vehicle for personal and social transformation
The NeuroAffective Relational Model(NARM) is an advanced clinical training for mental health professionals who work with complex trauma.  NARM is a cutting-edge model for addressing attachment, relational and developmental trauma, by working with the attachment patterns that cause life-long psychobiological symptoms and interpersonal difficulties.
These early, unconscious patterns of disconnection deeply affect our identity, emotions, physiology, behavior and relationships. Learning how to work simultaneously with these diverse elements is a radical shift that has profound clinical implications for healing complex trauma.  As such, NARM is positioned to become an invaluable treatment option for the Trauma-Informed Care movement as we gain a greater understanding of the nature of adverse childhood experience (ACEs).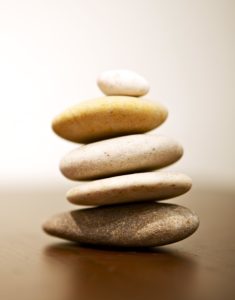 Subscribe to the NARM Training newsletter to stay connected
The NARM Training Institute provides a wide variety of clinical and professional development trainings, both in-person and online. Join us in building an international community of specialists addressing Complex Trauma. To support the health and safety of our community, we've organized all of our upcoming 2021 NARM Trainings to occur online. Once it is safe to gather in-person, Level 2 trainings will be available at the location listed AND as a live-streamed online option. Participants can complete any of these trainings in an online format and are not required to participate in-person.
Level 1 Online NARM Basics Training
We are excited to announce this brand new training, which makes learning NARM more accessible during a time when trauma-informed care is needed more than ever before.  During this time of COVID-19, in-person professional trainings are not an option. This live online professional training is designed for those of you in mental health, healthcare, addiction treatment, education, coaching, and other fields working with clients or populations dealing with Complex Trauma.
Introduction to NARM
with Stefanie Klein, NARM Trainer
Join Stefanie Klein on February 10th from 12 – 1:30 pm Pacific Time for a free on the NeuroAffective Relational Model for Healing Attachment, Relational & Developmental Trauma.
What you will learn on the Webinar:
Overview of NARM's theoretical and clinical approach to developmental trauma
NARM's roots in the fields of body-mind psychology, psychodynamic psychology, and interpersonal neurobiology
The distinction between shock and developmental trauma
Plus much more
NARM Demonstration Workshop
with Brad Kammer, NARM Training Director
July 23rd, 2022 from 10:00 AM- 2:00 PM Pacific Time
We are excited to host another online NARM Demonstration workshop in July!  This event will be held at the Corte Madera Inn in the Bay Area and live-streamed online. All levels of NARM Training participants and graduates are welcome!
Brad will rely on workshop participants to volunteer for demonstration sessions.  He will do 2-3 live NARM demos with time to reflect and debrief on the demonstrations between sessions.  This allows us to observe how the NARM Principles and Skills are applied specifically for different clients.  This will give us an opportunity to track moment-by-moment the complexities and decision points in working with NARM.  Brad will be sharing his "working hypothesis" along the way.
FREE & ONLINE End-of-the-Year NARM Community Celebration
Music as a Vehicle for Healing Complex Trauma
Watch the replay!
On December 23rd we held an FREE & ONLINE end-of-the-year celebration full of music and connection.  Nick Larson, Proxima Parada lead singer and songwriter, joined Brad Kammer, NARM Training Director to and talk about using music as a vehicle for healing complex trauma and to share some of his music. You can watch the replay of the video by clicking the link below.
Online Clinical Consult with NARM Creator Dr. Laurence Heller: A Special Opportunity to Apply NARM with Clients with Complex Trauma
January 14th, 2021 from 10 AM – 12 PM Pacific Time
We are excited to invite you to offer a special opportunity to consult directly with NARM Creator Dr. Laurence Heller, author of Healing Developmental Trauma, co-written with Aline LaPierre, PsyD.  You will have a chance to learn how to apply the NeuroAffective Relational Model to clients dealing with Complex Trauma.  This online consult group is open to all members of the NARM Community. Licensed professionals who use other modalities are welcome to join the online group consult as observers.
The NARM Training Institute Presents 
The NARM INNER CIRCLE  Online Membership Program 
The NARM Inner Circle Online Membership Program will allow you to stay connected to other NARM students, NARM Faculty, our evolving curriculum and our most up to date teachings.
NARM Creator Dr. Laurence Heller's latest book, co-written with Aline LaPierre, PsyD, Healing Developmental Trauma: How Early Trauma Affects Self-Regulation, Self-Image, and the Capacity for Relationship
Read the influential book that is inspiring people interested in healing and growth and changing the way therapists address complex trauma.  The book and audiobook are available on Amazon and other online booksellers.
What do our students think of our Training?
Jamal Granick
Laurence Heller's NeuroAffective Relational Model (NARM) is among the very best training I have encountered. NARM is both an integrative and comprehensive approach… the material is presented in a way that is digestible and immediately applicable in clinical practice. I found it particularly useful that NARM is presented as a set of principles, rather than a set of protocols to be memorized. This empowers students to trust their own creativity and clinical intuition while significantly expanding their conceptual framework and skills. Perhaps most valuable (and moving) to me is the deep respect NARM has for clients' own capacity to heal, which is inherent in the model. This training has contributed enormously to my personal and professional development.
Suzie Gruber
Attending the NARM training was one of the best personal and professional decisions I have ever made. In my opinion, NARM provides the missing piece for the trauma practitioner's toolbox, enabling us to skillfully support people in navigating the complexities of developmental trauma by marrying the mind and the body and thereby acknowledging each client as a whole, fully empowered adult. I find myself enjoying my work in private practice more than ever as I witness my clients come alive while they deconstruct lifelong patterns which recede into the past as they experience a new level of presence and agency in the here and now.