Welcome to the NARM Training Institute
Healing Complex Trauma as a vehicle for personal and social transformation
The NeuroAffective Relational Model(NARM) is an advanced clinical training for mental health professionals who work with complex trauma.  NARM is a cutting-edge model for addressing attachment, relational and developmental trauma, by working with the attachment patterns that cause life-long psychobiological symptoms and interpersonal difficulties.
These early, unconscious patterns of disconnection deeply affect our identity, emotions, physiology, behavior and relationships. Learning how to work simultaneously with these diverse elements is a radical shift that has profound clinical implications for healing complex trauma.  As such, NARM is positioned to become an invaluable treatment option for the Trauma-Informed Care movement as we gain a greater understanding of the nature of adverse childhood experience (ACEs).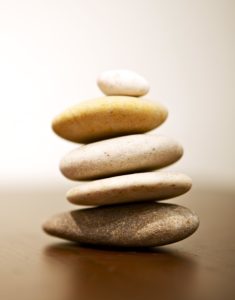 Subscribe to the NARM Training newsletter to stay connected
Introduction to NARM
with Stefanie Klein, NARM Trainer
Join Stefanie Klein on October 9th from 12 – 1:30 pm Pacific Time for a free on the NeuroAffective Relational Model for Healing Attachment, Relational & Developmental Trauma.
What you will learn in this Webinar:
An overview of NARM's theoretical and clinical approach to complex trauma
NARM's roots in the fields of somatic psychology, relational psychodynamic psychology, and interpersonal neurobiology
The distinction between shock and developmental trauma
The NARM clinical approach as applied through a clinical demonstration
Further learning and training opportunities
Plus much more
Trauma-Informed Supervision: A NARM-Informed Relational Approach to Supervision & Mentorship
September 28th, 2023 from 10:00 AM – 12:00 PM Pacific Time
With Bianka Hardin, PsyD, SEP and NARM Master Therapist, and hosted by NARM Training Director and Senior Faculty Brad Kammer, LMFT, LPCC
In this webinar, we will explore components of trauma-informed supervision and mentorship using the NeuroAffective Relational Model (NARM). We will learn how supervisors and mentors can integrate a NARM-informed perspective into their work with supervisees.  We will review how to effectively use ourselves as a tool, and the supervisory relationship as a practice, for supporting the skills of self-reflective inquiry, presence, and curiosity. We will also review how to support ourselves and our supervisees when working with challenging supervisory and clinical dynamics, including countertransference and relational enactments that may emerge.
You do not need to be trained in NARM to attend; any helping professional interested in exploring this topic is welcome to attend.
Using Parts Work in Healing Complex Trauma: Integrating NARM and IFS

November 30th, 2023 from 10:00 AM – 12:00 PM Pacific Time
With Sophia Fouche, Ph.D., NARM Therapist
Hosted by NARM Training Director and Senior Faculty Brad Kammer, LMFT, LPCC
In this webinar, we will explore the intersection of the Neuroaffective Relational Model (NARM) and Internal Family Systems (IFS), two cutting edge models for healing complex trauma. We will review the non-pathologizing approach with both IFS and NARM. We will also examine additional similarities between both models, such as their client-driven approaches, the relational aspect in both IFS and NARM, and both models' focus on reconnection to one's Self in healing complex trauma. We will also explore areas of divergence in the two models, and how to assess when to use the different approaches with different clients. Participants will walk away with a better understanding of the similarities and differences of the two models and ideas for how to begin integrating them both into one's trauma practice.
You do not need to be trained in NARM to attend; any helping professional interested in exploring this topic is welcome to attend.
The NARM Training Institute Presents 
The NARM INNER CIRCLE  Online Membership Program 
The NARM Inner Circle Online Membership Program will allow you to stay connected to other NARM Training Participants, NARM Faculty, our evolving curriculum and our most up to date teachings.
The new NARM Book! The Practical Guide for Healing Developmental Trauma: Using the NeuroAffective Relational Model to Address Adverse Childhood Experiences and Resolve Complex Trauma
Authors Dr. Laurence Heller and Brad Kammer present one of the first comprehensive therapeutic models for addressing complex post-traumatic stress disorder (C-PTSD), introducing an integrated mind-body approach for treating attachment, relational, cultural and intergenerational trauma. Available now!
Healing Developmental Trauma: How Early Trauma Affects Self-Regulation, Self-Image, and the Capacity for Relationship
Co-Authored by NARM Creator Laurence Heller and Aline Lapierre. Read the influential book that is inspiring people interested in healing and growth and changing the way therapists address complex trauma.  The book and audiobook are available on Amazon and other online booksellers.
The NARM Training Institute provides a wide variety of clinical and professional development trainings, both in-person and online. Join us in building an international community of specialists addressing Complex Trauma. To support the health and safety of our community, we've organized all of our upcoming 2021 NARM Trainings to occur online. Once it is safe to gather in-person, Level 2 trainings will be available at the location listed AND as a live-streamed online option. Participants can complete any of these trainings in an online format and are not required to participate in-person.
Level 1 Online NARM Basics Training
We are excited to announce this brand new training, which makes learning NARM more accessible during a time when trauma-informed care is needed more than ever before.  During this time of COVID-19, in-person professional trainings are not an option. This live online professional training is designed for those of you in mental health, healthcare, addiction treatment, education, coaching, and other fields working with clients or populations dealing with Complex Trauma.
Level 2 NARM Therapist Training
What do our training participants think of the NARM Trainings?
Jamal Granick
Laurence Heller's NeuroAffective Relational Model (NARM) is among the very best training I have encountered. NARM is both an integrative and comprehensive approach… the material is presented in a way that is digestible and immediately applicable in clinical practice. I found it particularly useful that NARM is presented as a set of principles, rather than a set of protocols to be memorized. This empowers participants to trust their own creativity and clinical intuition while significantly expanding their conceptual framework and skills. Perhaps most valuable (and moving) to me is the deep respect NARM has for clients' own capacity to heal, which is inherent in the model. This training has contributed enormously to my personal and professional development.
Suzie Gruber
Attending the NARM training was one of the best personal and professional decisions I have ever made. In my opinion, NARM provides the missing piece for the trauma practitioner's toolbox, enabling us to skillfully support people in navigating the complexities of developmental trauma by marrying the mind and the body and thereby acknowledging each client as a whole, fully empowered adult. I find myself enjoying my work in private practice more than ever as I witness my clients come alive while they deconstruct lifelong patterns which recede into the past as they experience a new level of presence and agency in the here and now.