A podcast brought to you by the NARM® Training Institute
In a modern world beset by complex trauma and a legacy of suffering, conflict and disconnection, healing trauma can serve as a vehicle for personal and social transformation. Transforming Trauma is a podcast about thriving after trauma. Throughout our episodes, we will explore the NeuroAffective Relational Model (NARM), a revolutionary healing approach for healing Complex Trauma (C-PTSD) and restoring connection to self and others. Whether you are a healthcare professional, an educator, a public policy maker, a trauma survivor, or someone interested in personal healing and social justice, Transforming Trauma will provide you with a map for increased resiliency, greater health outcomes, healthier relationships, personal growth and social change. We invite you to listen along as we explore how freedom from complex trauma is possible.
Subscribe for All Episodes on your Favorite Service
Complex Trauma is a worldwide health concern.  C-PTSD has been linked to chronic health problems, including a number of medical and mental health disorders.  Additionally, C-PTSD has been linked to pervasive social problems, such as child abuse and neglect, teen pregnancy, substance abuse and addiction, domestic and community violence, and systemic oppression.
Our understanding of the far-reaching effects of unresolved Complex Trauma is supported by the ACEs Study (Adverse Childhood Experiences), giving us a deeper appreciation for the long-term impact of attachment, relational and developmental trauma on both health and social well-being.
At the NARM Training Institute, we are at the forefront of the Trauma-Informed Care movement, providing an effective approach for addressing the impact of unresolved Complex Trauma on individuals, couples, families and communities.
Transforming Trauma provides interviews with NARM Therapists on how NARM addresses the legacy of childhood, cultural and intergenerational trauma.  These leaders in the Trauma-Informed Care movement will guide listeners through the diverse ways NARM is applied in actualizing Post-Traumatic Growth. Their shared message is clear: Freedom from Complex Trauma is possible.
Thank you for joining us on this journey to heal complex trauma.
Explore Episodes of Transforming Trauma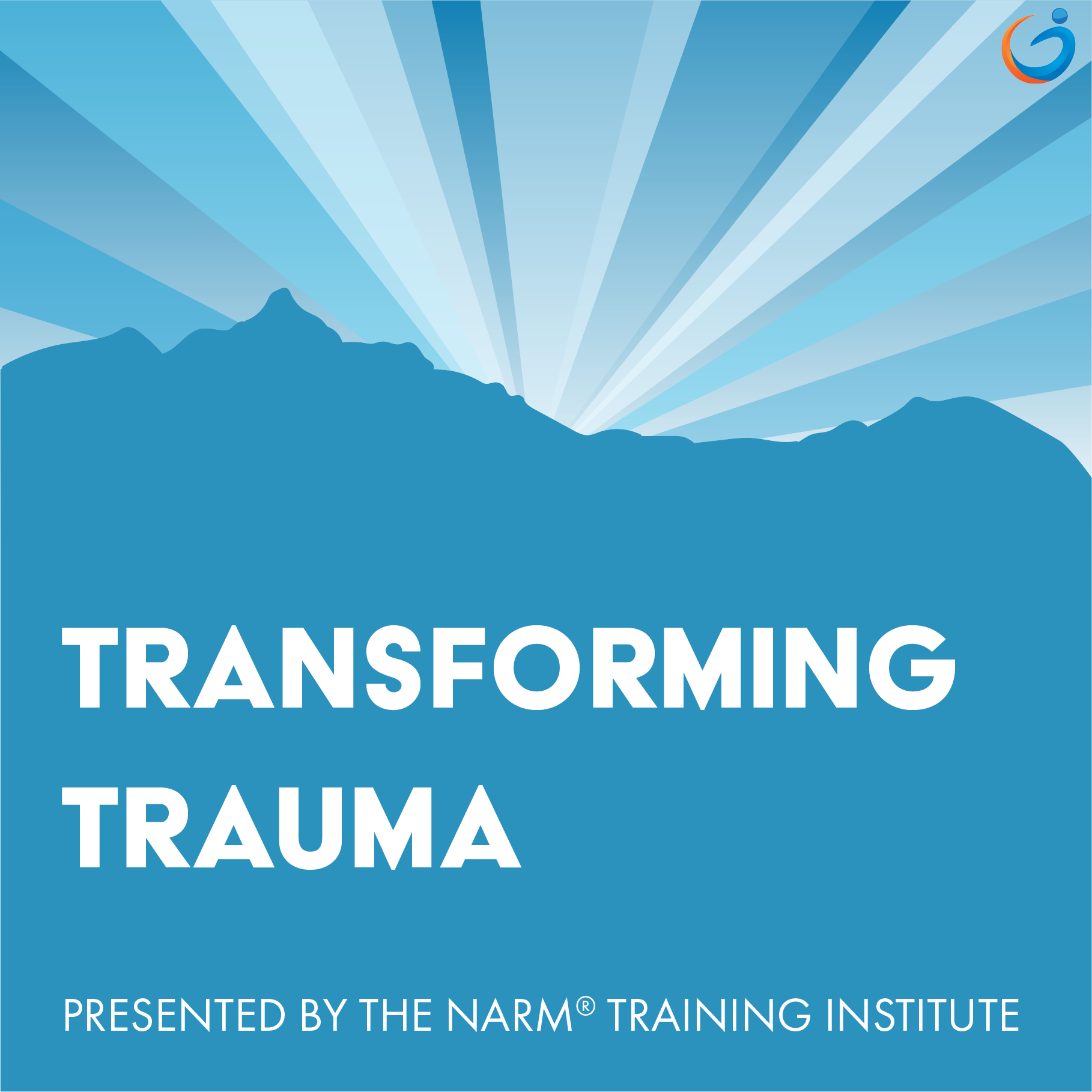 Transforming Trauma Trailer: Healing from Complex Trauma
Meet our host, Sarah Buino, as she shares what to expect from our full-length episodes: interviews with NARM Therapists and other prominent trauma specialists, explorations of how to fill the missing gap in our current efforts to address the legacy of childhood, cultural and intergenerational trauma and most importantly,  stories of individuals and communities thriving after Complex Trauma.
Our host, Sarah Buino, starts to deconstruct the language used when talking about healing complex trauma. She talks with Brad Kammer, NARM Training Director, about the importance of trauma-informed work, the NARM model, and… (click to read more)
Our host Sarah chats with Mike Giresi, Director of Clinical Development at Family First Adolescent Services in Palm Beach Gardens, FL and NARM Practitioner, about the profound impact the NeuroAffective Relational Model (NARM)  has made in his work with adolescents and teens… (click to read more)
Our host Sarah is joined by Psychologist, Professor and NARM Therapist Dr. Bianka Hardin, to discuss NARM and its role in professional development for helping professionals, including its central focus on the therapist's own personal development, as a tool for impacting personal healing and social change… (click to read more)
Our host Sarah is joined by Gina Essex, MA, LPC. Gina has a passion for making this trauma healing work accessible to everyone, as she says: "It's so important for everyone to know that the effects of trauma can be healed over time." Over the past few years Gina has been focused on introducing NARM to first responders in her community... (click to read more)
Our host Sarah is joined by Claude Cayemitte, a clinical social worker and NARM Therapist, to examine how complex trauma impacts individuals from marginalized communities and how unrecognized cultural trauma can lead to misattunement in the therapeutic relationship. Using his NARM training as a foundation, and his own background as a Haitian-American male therapist, Claude addresses blind spots, such as privilege, biases and fear… (click to read more)
In this special episode ,our host Sarah is joined by Dr. Laurence Heller, creator of the NeuroAffective Relational Model (NARM) and Brad Kammer, NARM Training Director and Senior Faculty. As we face the Coronavirus (COVID-19) pandemic, the trio reflects on how to come together in community to support each other in times of crisis…(click to read more)
Our host Sarah Buino facilitates an extraordinary conversation between trauma visionaries Dr. Laurence Heller and Dr. Gabor Maté centered on complex trauma, its effects on human development, and their views on the future of trauma-informed care…(click to read more)
In this episode, host Sarah Buino and her guest Wangui Wanjiru, a Kenyan clinical psychologist and the first NARM Therapist on the African continent, seek to humanize the culturally-specific challenges of complex trauma care in Africa…(click to read more)
In this special bonus episode, NARM faculty members Brad Kammer, Stefanie Klein and Marcia Black join Transforming Trauma host Sarah Buino to discuss grief and loss, relief and discomfort, agency and surrender, connection and disconnection, and opportunities for post-traumatic growth and transformation…(click to read more)
In this episode, Transforming Trauma host Sarah Buino is joined by Caroline Clyborne, MA, LCP, a psychotherapist in Austin, Texas who specializes in clients with chronic illness and parents who are raising children with medical challenges. Caroline is also a NARM Therapist and has seen the positive impact that addressing complex trauma…(click to read more)
In this episode of Transforming Trauma, Dr. Laurence Heller, the Creator of the NeuroAffective Relational Model (NARM), is joined by our host, Sarah to answer a very common question about the role spirituality plays in the healing of trauma. How can spirituality serve reconnection to oneself in the aftermath of complex and developmental trauma?…(click to read more)
In this episode of Transforming Trauma, our host Sarah is joined by NARM Senior Faculty Brad Kammer and guest Guy Macpherson. With a doctorate in clinical psychology and a passion for spreading awareness of trauma, how it impacts lives, and trauma-informed care, Guy hosts his own podcast entitled the Trauma Therapist Podcast. This is just one of …(click to read more)